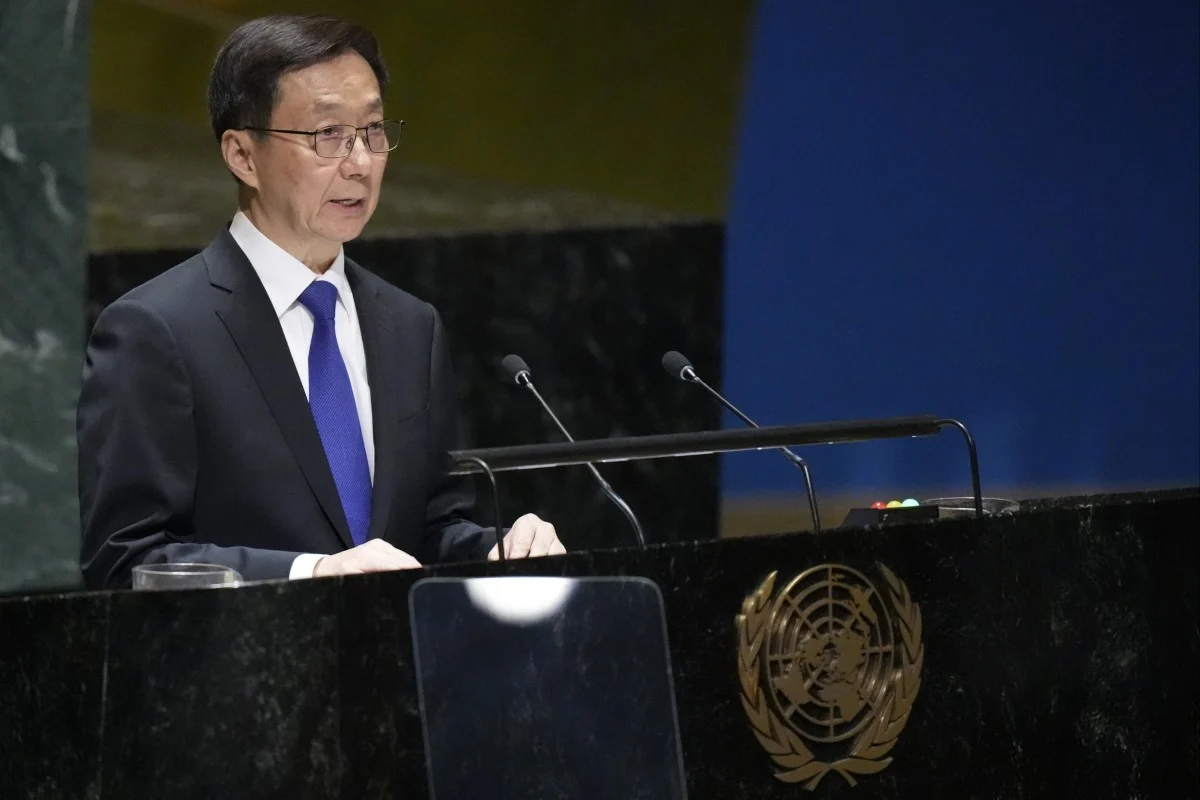 Press Release
For Immediate Release
September 22, 2023
Contact@uyghurstudy.org
Uyghurstudy.org
On September 21, 2023, China's Vice President Han Zheng spoke at the 78th General Assembly of the United Nations, where he talked about "world peace, human rights, and cultural diversity". For a representative of a dictatorship like China, which is committing a genocide and imposing forced Han Chinese assimilation upon other ethnic groups, speaking about peace, human rights, and cultural diversity is a mockery of the international community and international laws.
Since 2017, the Chinese regime has implemented genocidal policies in East Turkistan and interned millions of Uyghur and other Turkic Muslims. As a restful, countless families have been destroyed; Uyghur children whose parents were sent to concentration camps, forced labor factories or prisons, have been placed in state boarding schools for forced assimilation; Thousands of mosques and cemeteries were destructed; Copies of the Quran were burned; The Uyghur language banned as a medium of education. Millions of people became the victim of this genocide, the largest incarceration of people and worst human rights crisis since World War Two.
Executive Director Abdulhakim Idris said, "For many years, the Chinese regime has been misleading the world using the platform of the UN. Han Zheng's speech is nothing but propaganda. The UN is not fulfilling its responsibilities. The Uyghur Genocide has not been brought up in the UN Security Council. Even the UN Human Rights Council failed to debate Uyghur rights, bending to China's pressure. In fact, representatives of a country like China, should not be allowed in the UN General Assembly, let alone participate in organizing the UN agenda."
CUS strongly condemns China's hypocrisy and calls on the UN to rescind China's recognition at the UN. The United Nations, the world's largest diplomatic forum, should not become a playground of a genocidal regime such as China.