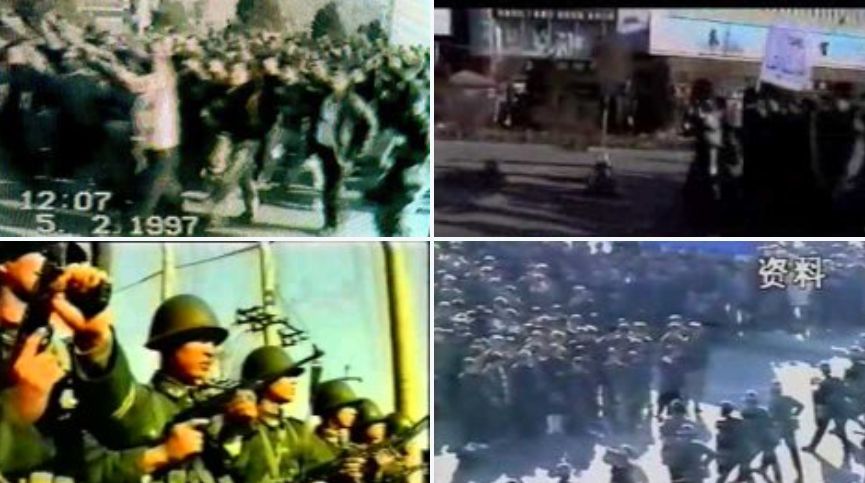 CUS Press Release
For Immediate Release
Feb 04, 2023
Contact@uyghurstudy.org
Uyghurstudy.org
February 5th marks the 26th anniversary of the Ghulja Massacre. The Ghulja Massacre occurred on February 5, 1997, in the Ghulja city of East Turkistan, where the Chinese communist regime murdered, forcibly disappeared, and imprisoned hundreds of Uyghur youth who had gone in a peaceful demonstration to demand their rights and freedom in Ghulja.
In the 1990s, amidst widespread unemployment, alcohol and drug abuse, the Ghulja Uyghurs revived Meshreps; a traditional Uyghur cultural gathering. Meshreps featured speeches and cultural performances providing spiritual guidance to Uyghur youths and educating them on the religious and cultural values of the Uyghur people. The Meshrep quickly proved effective and were able to address the social issues among the Ghulja youth. However, this was seen as a threat by the Chinese regime, where it was more willing to turn a blind eye to the drug dealers in Ghulja than to the solution Uyghurs had resorted to. Thus, the Chinese authorities banned Meshrep and arrested the young leaders seen to be organizing Meshreps.
In response, on February 5, 1997, more than 500 Uyghurs in Ghulja went on a peaceful demonstration to demand freedom, human rights, and the release of the detained youths. Instead of listening to the rightful demands of the protestors, the Chinese police forces brutally cracked down on the demonstration, murdered and arrested hundreds of peaceful demonstrators. The abuses did not stop there, but in the following months, Ghulja city continued to witness arbitrary arrests, disappearances, and devastation that tore apart many Uyghur families.
Executive Director Abdulhakim Idris has referred to the Ghulja massacre as,
"One of the most painful days in recent Uyghur history. It was a culmination of the CCP's persecution and attack on the religious freedom and human rights of the Uyghur people at the end of last century. The Chinese regime brutally massacred hundreds of Uyghur youths and destroyed many Uyghur families in Ghulja. Now, the Chinese communist authorities continue to inflict tremendous pain upon millions of Uyghur Muslims. The Chinese regime has effectively criminalized Islamic practices in East Turkistan, not leaving any space for Uyghurs to practice their faith. The Muslim Ummah must see this reality and stand up to China's genocide and war on Islam in East Turkistan. In particular, the Muslims must not allow people to wash China's crimes against Uyghur Muslims with an Islamic guise, like those so-called Muslim scholars who were brought for show, by the Chinese authorities to East Turkistan last month."
Today, as we honor and pray for all those who have sacrificed their lives struggling against tyranny and oppression. We call on the international community to take action to stop China's genocide in East Turkistan. Moreover, we call on the Islamic World, and particularly the Organization of Islamic Cooperation (OIC) to denounce the CCP's genocide and religious persecution of the Uyghur Muslims. As the largest international Islamic entity, the OIC has a huge responsibility to condemn China's war on Islam and genocide in East Turkistan.